MIG Welder Troubleshooting
Last Updated/Verified: Dec 3, 2022
Porosity in the weld:
Check the gas to make sure there is enough left.
Check the gas flow rate. First raise the flow rate and if that does not work try lowering it. Sometimes too much gas flow causes turbulence by pulling in air to the mix.
Check the cup of the MIG gun for excessive splatter.
Check your stick out. It's common for people who stick weld to allow too much stick out when MIG welding.
Check the MIG gun for leaks. Typically the MIG gun nozzle may be loose or worn out. Or the gas diffuser may be loose or have spatter blocking the gas flow.
Change your travel angle. Too much lean toward the direction of the weld can cause air getting pulled into the weld area.
Check the joint for dirt, water, or any contaminants that should not be there.
Finally check all of the connections in the gas line for leaks.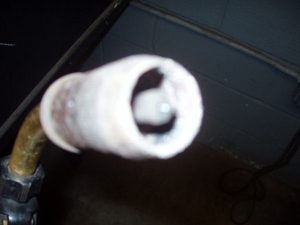 Wire Feed Jams or Uneven Wire Speed:
Check the MIG tip.
Check the rollers for proper tension settings.
Check the rollers for a birds nest.
Check the wire spool to make sure there is wire left and nothing is catching on it. It's common for the wire to jam on itself.
Make sure you are not bending or twisting the liner too much while welding. If not you may need to replace the liner.
Check the rollers to make sure they are the right size for the wire being used.
Check the wire connector between the cabal and the wire feeder for a solid connection.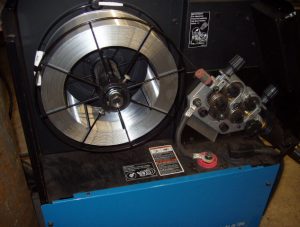 Sponsored Listings