Arizona Welding Schools
Last Updated/Verified: Aug 3, 2023

Signal Peak Campus
8470 N. Overfield Road Coolidge, AZ 85128
Phone:(520) 494-5444
Shop Phone:(800) 237-98914
Accredited with basic pipe welding, blueprint reading and welder certifications.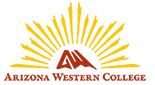 281 W. 24th Street Yuma, AZ 85365
Phone:(928) 344-7567
Accredited with blueprint reading.

Show Low – White Mountain Campus
1001 W. Deuce of Clubs Show Low Arizona 85901
Phone:(928) 532-6111
Accredited with pipe welding and blueprint reading.