Longevity Welder and Cutting Equipment Review!
Last Updated/Verified: May 30, 2023
Welcome To the Longevity Welding and Cutting Equipment Review – AKA "The Longevity Challenge"!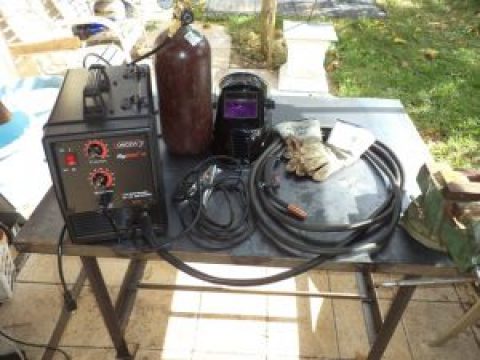 This page is the main starting point to testing, abusing and running Longevity welding equipment. I recently have taken an interest in the Longevity brand for a few reasons and they are:
Cost, Reliability and Quality, Customer Service, & Warranty
The cost for most of us is one of the main issues when buying welding equipment. It is not difficult to spend well over $10,000.00 for welding equipment that is only for a one person welding shop. Welding is not cheap and I am beginning to question what Miller and Lincoln are really charging for? Why should I spend 2 to 3 times more for a piece of equipment that may be just as good as the lower priced alternatives?
Reliability and quality is something I don't mind paying a premium for. I would rather pay 2 to 3 times more for a piece of equipment that will last then to blow a little money on a product that could be dead in a few weeks. When it comes to welders I am VERY CONCERNED with CHINESE MADE EQUIPMENT. Before even considering getting involved in the Longevity brand I did do my research. Longevity designs their own equipment and produces it in China just Like Apple. Apple's business model is to designs the iPad, iPhone and all of their other products but build them in China to keep cost down. That is exactly what Longevity is doing. Let me make this clear, Longevity equipment is not like Harbor Freight in quality or performance.
Customer service and corporate culture is something I pay attention to. Running this website I have had the chance to contact many companies and ask for permission to use pictures of their equipment. What I have found out is large companies like Miller do not care about anyone unless you have Insane Amounts of Money to Spend on their equipment. Simply put I contacted Lincoln and Miller many times and still never got a response to my requests. That says a lot! These are companies run by sales people and really do not care about the welders who use their equipment. On top of that every time I needed parts for my Miller equipment they always cost a ton of money.
The warranty is something I want to be as long as possible. Below is the warranty by the manufactures I was considering buying a welder from.
| | | |
| --- | --- | --- |
| Longevity Welders | Miller Welding | Lincoln Welders |
| 5 Years | 3 Years | 3 Years |
Obviously Longevity has the longest warranty and that is one of my main criteria.
Why I am Choosing Longevity Equipment for My Personal Use
When I have taken into account all of the above I have come to the conclusion it is worth the risk to take a shot at Longevity. My first piece of equipment is the MIGWeld 140 as a start and if it passes the challenge I will get more equipment. If it sucks I will trash them for what they are and that will be it!
So far I contacted Longevity and told them that I was going to do a review on their equipment. Unlike Miller, they went out of their way and had the owner personally call me to offer any thing I needed to do the review. Hey, the equipment may suck and I may trash it but that is a sign of confidence in a company that cares about their customers and reputation.
Below are the welding machine reviews as I do them starting with the Longevity MIGWeld 140.